Syracuse Propane King was created by owner Mike McAfoose in 2014 at the original site at 701 State Fair blvd in Lakeland. It was there that Mike bought the property that had been a small retail camper and trailer business for over 60 years. Along with the building, Mike inherited the existing propane refill station. Locals from around the Geddes, Solvay and Camillus area had purchased their propane for decades and generations. While servicing all of Central New York with his 34 year old water treatment company; adding the propane refill station seemed natural.
Then in December 2015, approached by his propane provider Suburban Propane, Mike was alerted to a situation over in Jamesville.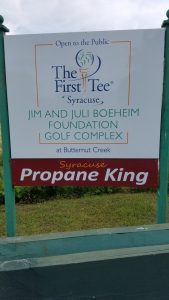 The Butternut Creek Golf Course and propane refill station owned and operated by Country Propane was for sale and the local chapter of the First Tee of Syracuse was looking to purchase the property to use the golf course to further their not for profit youth development program teaching life and leadership skills through golf.
Mike submitted a bid along with other local businesses and was and is excited to have been chosen to receive a 5 year contract to operate and run the Propane operation at Butternut Creek. We at Syracuse Propane King feel extremely privileged to work along side the First Tee Organization.
Our mission statement: To bring to all of CNY the opportunity to come and be serviced professionally and deliver a superior product at a price unmatched by our competitors!
Our Customers Say "Where else can you pull in have your tank filled and be back on the road in less than 10 minutes! Nobody does it quicker!!"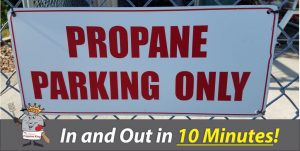 Effective Monday April 6th
Butternut Creek site:
Mon-Wednesday 9-3
Thur-Friday 9-5
Sat - Sun 9-4
All of us at Syracuse Propane King Thank you for a GREAT season and for your continued support!!!
Lakeland/State Fair Blvd Location:
Effective Monday April 6th
Mon-Friday 8-5
Sat 10-4
Sun 11-4
All of us at Syracuse Propane King Thank you for a GREAT season and for your continued support!!!